Baking has only recently become a part of my makeup routine and boy, it's here to stay! The days of unset, under eye concealer are gone and now my makeup is looking better than ever. Baking not only helps to set your concealer, stay crease free and remain on throughout the day, but it also assists in allowing your contouring to look its absolute best with picture perfect skin.
The Laura Mercier Loose Setting Powder in Translucent is classified as one of the top baking powder's on the market to date, however unfortunately the hefty $62.00 price tag isn't so appealing. Even though this purchase can almost be seen as an investment due to the minimal amount used thus the product lasting forever (unless you're a bakeaholic), sometimes you don't want to break the bank for a little glam. This is why I have provided my top 3 tried and tested alternatives which work just as well without leaving you to live off 2 minute noodles and carrot sticks until next pay day.
Cover girl: Professional Finishing Powder (translucent light) $14.95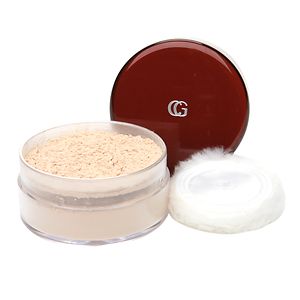 Face of Australia: Translucent Loose Powder $11.95
BYS: Loose Translucent Powder (light) $9.95                                                                         
How to bake:
Moisturize and hydrate your under eye area and then apply primer
Apply foundation
Apply concealer to under eye in upside down triangle shape, jawline and nose/forehead
Dust/pack on translucent powder using a sponge or brush (I personally prefer using a sponge)
Wait 5-15 minutes
Dust it off using a large powder brush and you're done!
BAKING WARNING:
Unfortunately many beauty's of the celeb world have fallen victim of translucent powder meets flash photography and the result's were not pretty.
Here is how you can take measures to avoid it:
1. Be careful before a night out when you know flash photography will be in use. Limit the amount of translucent powder you apply.
2. For a night out you can go a shade darker than translucent such as ivory or light which will work just as well and help avoid the translucent meets flash disaster.
Sadly baking does have it's downside when it comes to masking its self perfectly right until flash is involved so either steer away from it for the night out or use with caution.
Wake and bake ladies wake and bake.
xx Briana